Commute Information for Ridematching
After creating an account by providing your name and email, sign in and visit "My Account."
To search for a ridematch, you will need to provide more information that lets us find other people with similar commutes who live and work in your area.

Once you are at My Account, you'll see a list of options to manage various parts of your profile. Select the one for Commute Preferences.

As you do so, you'll have just a few easy steps to set your Commute Preferences.
Home Location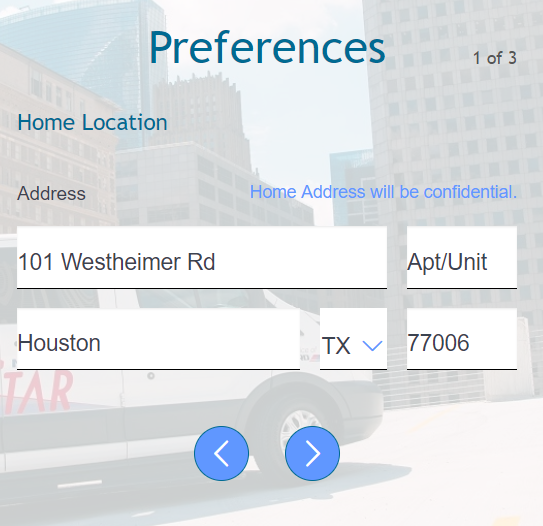 Your home location gives us an idea where your commute starts. We will never give out details of your home address to others. We use this information to provide you with the best possible ridematches in your area.
Note that as you start typing, sometimes our system will autocomplete your address. If you see yours, select it from the list.
Work Location and Work Hours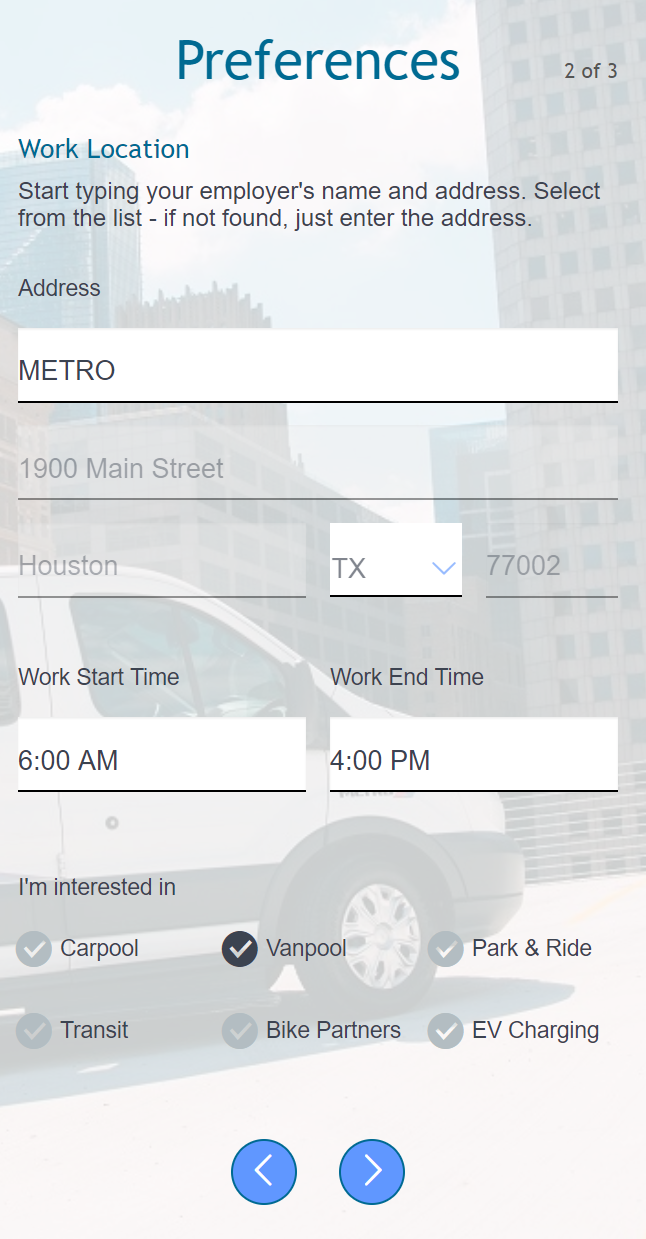 Your work location is where your commute ends. We ask that you identify your employer as well as your work location. Certain employers provide special benefits to employees who ridematch - you can only be eligible if you identify your employer
Provide your regular work hours to find the best possible ridematches for you. Next, identify what types of commuting (vanpool, transit etc.) appeal to you the most.
Matching Preferences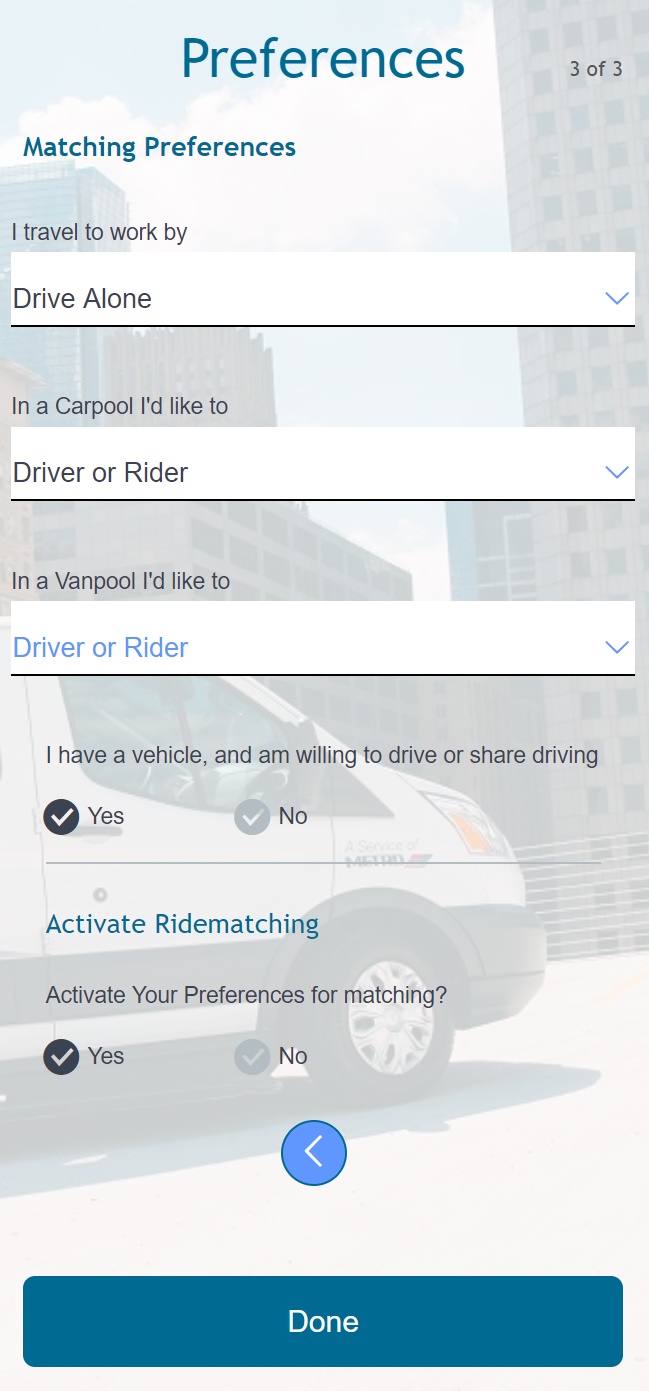 During this step, indicate how you travel to work right now. Let us know your specific interests in vanpooling. Finally, select that your preferences are active so that you will appear on ridematches seen by others.
Click 'Done' to complete this process.
Checking your Contact Info
As you set up your profile for regular commute ridematching, keep your contact info updated so that if you do match to another commuter or to a vanpool route, they are able to get in touch.
From the My Account page, select Basic Info.

Once selected, you will see the page below. This will allow you to confirm your phone number and email address. It will also allow you to select how you would want to be contacted by a vanpool or carpool candidate.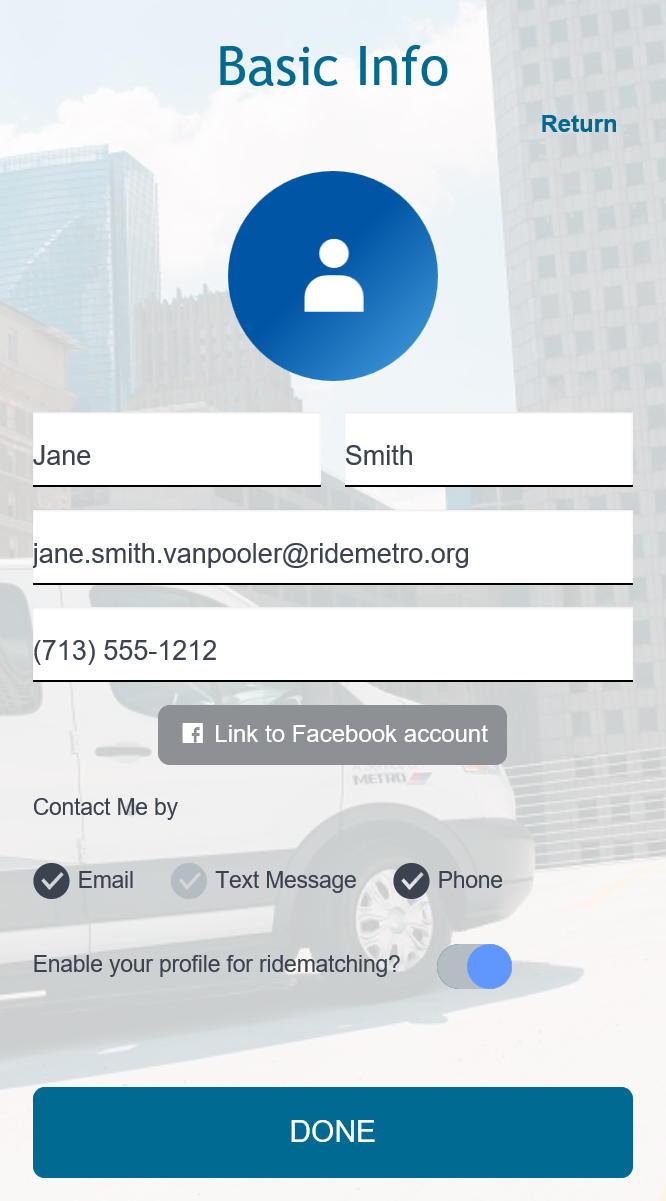 If you choose 'text message' as one of the ways you'd like to be contacted, we will also ask about your cell phone carrier. This is so that we can send text messages via the cell phone company's relay. This information remains confidential.
You have the ability to change your password, as well as to link your profile to your Facebook profile.
Finding your Commute Match
Once you've updated your profile, select 'Commute Match' in the main menu.

You'll see a 'widget' that allows you to select the type of ridematch (vanpool, transit etc.) Results will be displayed in the map as well as in text below.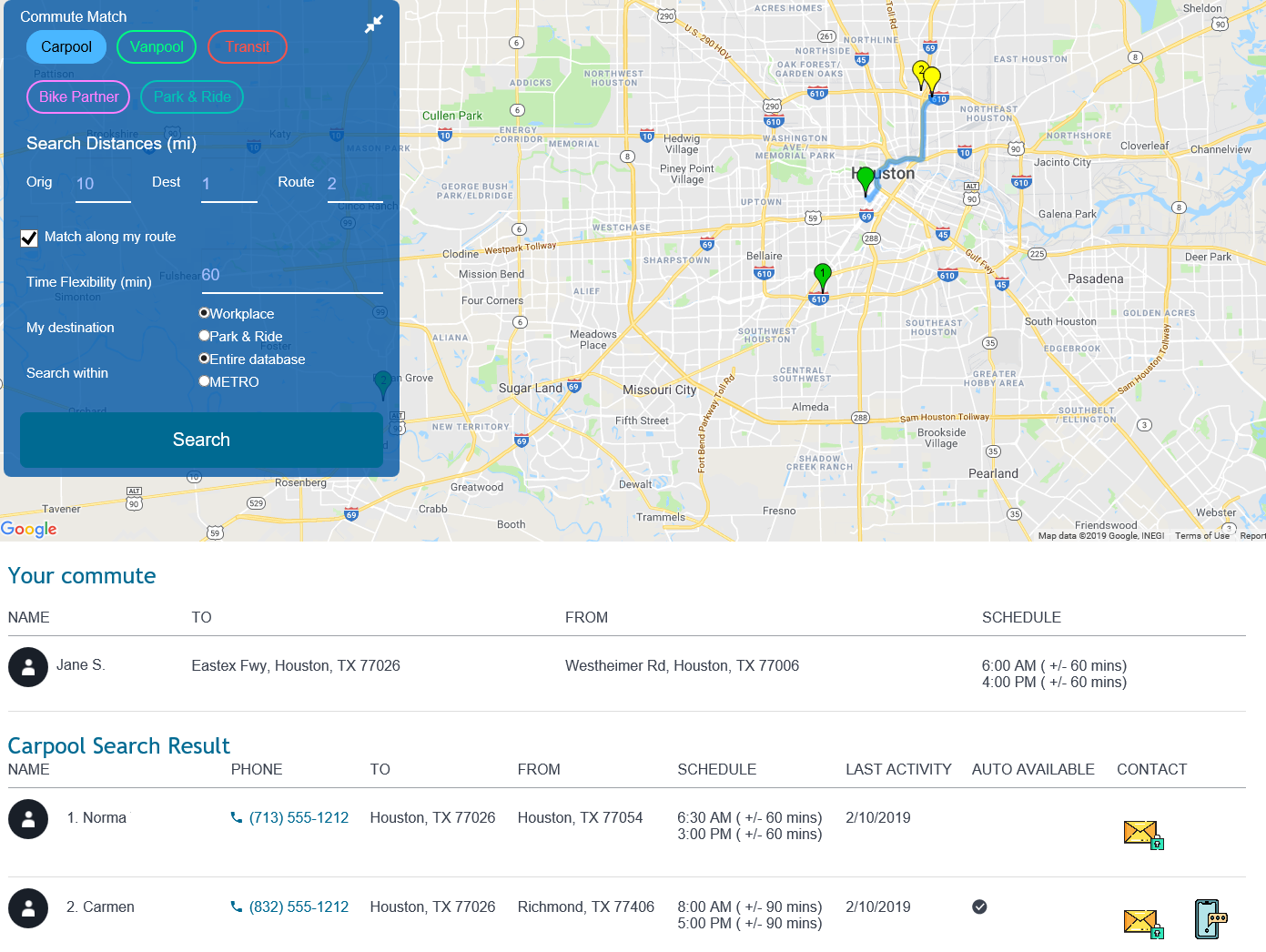 Scroll down to see details about your match results. For ridematch candidates, you can contact them right through the METRO STAR web site, via text or email, or phone call if the candidate permits their phone number to be shown.